Jacquez Art is your #1 choice for Unmatched Professional Jersey Framing
We specialize in Professional Jersey Framing, including Football, Baseball, Basketball, Soccer, Hockey and any other sports jersey. Our Framed Jerseys are among the best looking and most unique in the industry and our framing style is one-of-a-kind and does not follow a cookie-cutter method.
Every Jersey we frame is unique and is framed with the most care and attention to detail.
We have been providing professionally customized NFL, NBA, MLB, NHL jersey framing for the past 10 years with extremely satisfied customers who keep coming back to us time and time again.
5 Reasons to Choose Jacquez Art for Framing Your Jerseys and Memorabilia
Whatever your vision, we can make it happen!
If you are a proud owner of a signed jersey or a valuable piece of sports memorabilia that you would want to be framed, get in touch with us so that we can help you frame it up and display it proudly in your home, office or man cave. You can trust us to do the best possible jersey framing service for you and we are confident that you will be most satisfied and happy with the result.
We will work with you to get you the exact customization as per your requirements at the best possible rates. We do all our custom framing of jerseys and other products in-house and do not outsource it in any way. This allows us to keep strict tabs on the quality of work provided.
Come in or Send us your Jersey and we will Frame it and Ship it back
Whether you are here in the San Diego area and would like to come into our shop; or live in another State or another country, and would like to send us your jersey, we can work with you in person or virtually to make sure you get the exact custom jersey framing design that you need. We have extensive experience in shipping here in the States, Canada, Mexico and we recently shipped a Framed Jersey to Switzerland. 
Request a Quote
As you will see below, some of our jerseys include team patches and a photo of a player, or a large patch at the bottom of the frame, while others include graded cards, a photo, a signed magazine or a football field. Your vision may also require us to include a signed baseball and thus the custom work and cost varies with each project. Another important variable is whether you would like us to use suede mats vs. paper-based mats and our museum glass vs. our standard glass.
Please tell us as much as possible about your jersey, the sport, player, etc., as well as the patches and photos you would like to include, bats, baseballs, etc. The more we know about your special jersey framing project, the more accurate we can provide pricing.
Check out our work and Read what our customers say about each of our Jersey Framing Projects
Two Frames, Two Patches, and Two Photos = Amazing Finished Product
Framing a Unique, One-of-a-Kind Tony Gwynn Jersey with Cards, Photos and a Patch
Framing Two Signed Jerseys in a Single Frame, Front / Back with Cards
Framing a game-worn signed Jersey with Photos and a Plaque
GET STARTED
Framing a Signed Globetrotters Jersey for our First Customer outside of the US, in Switzerland
Custom Framing a Team-signed FC Barcelona Jersey with Team Photo
Custom Framing a Team-signed Detroit Red Wings Stanley Cup Championship Year with two Photos
Framing a Signed Derek Carr Raiders Salute to Service Jersey with 6 Cards and a Photo
Framing a signed Ryan Tannehill Miami Dolphins Jersey with 4 Cards and a Photo
I think that it is absolutely perfect! You have gone above and beyond and have exceeded all of my expectations. I couldn't have imagined it being any better. I love what you did with the orange accents arounds the jersey and photo. I am so incredibly happy I chose you to do this project for me. I can't wait to proudly display it and share it with all of my friends and Dolfans. Picture Perfect my friend, your work is untouchable!! Really made it personal, and that is priceless. I hope to get another one signed soon!
Jason M.
September 04, 2017
Incorporating a Football Field into a Game-worn Football Jersey
Framing a signed Matt Hasselbeck Seattle Seahawks Jersey with 6 Graded Cards and a Photo
I just got done watching the video and it looks absolutely stunning I can't wait to see it in person. Like I've told you before I have several jerseys that have been framed but the way you framed it looks awesome.I am definitely going to do a lot more business with you thanks so much.
GO BEHIND THE SCENES: WATCH THE MAKING OF THIS HASSELBECK JERSEY FRAMING PROJECT
Jerry Rice Stat Jersey Custom Framed with Pins, Card and Photo
A clean signed Kobe Bryant jersey with Kobe's Logo cutout and the farewell letter Kobe wrote to his fans
Finally got my autographed Kobe jersey framed with Kobe's letter to the fans at the bottom. So stoked on how it came out!! Thank you
@jacquezart
for nailing this!
A Special Jersey Framing project for Britt Davis, former NFL Wide Receiver for the Denver Broncos
The process with RJ was exceptional from start to finish. His craftsmanship is one of a kind and his customer service is second to none. He communicated at every step of the process and made sure to get my feedback at all stages. His experience with design and custom projects allows him to even offer suggestions resulting in the perfect final piece. They genuinely care about the acceptance and approval from the customer because they are passionate about their work. He's by far the best custom Framer I've ever worked with and so much so that I look forward to many more projects with RJ and his wife.
Britt Davis
NFLPA
May 02, 2017
Signed Tom Brady Jersey Custom Framed with two Patriots Patches and a Photo
I had an autographed Tom Brady Jersey matted and framed for my son's 18 birthday by Jacquez Art & Custom Framing. They did and incredible job of walking us through layouts and matting options. I considered sending the jersey off to one of those cookie cutter online framing stores, but the service and creativity they brought to the table were well worth the price. We have something original and of extremely great quality that will last my son a lifetime.
Signed Kobe Bryant NBA Lakers Jersey Custom Framed with Large Lakers Patch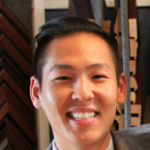 Custom Framing a Signed Ryne Sandberg Chicago Cubs Jersey with Two Cubs Patches, A Photo and a Custom Plaque. The customer shipped everything to us from Chicago and shipped back the finished framed jersey.
Great job! Lots of attention to detail. Very happy with how much detail was placed on my Jersey. Excellent customer service!
Framing a signed NBA Basketball Jersey and MLB Baseball Jersey, with Photos and Team logos