Custom Framing with Care & Attention to Detail
26 Years of Service Retirement Frame
26 in the service of this great country, this gentleman commissioned us to do his retirement frame with all of his accomplishments and it was an honor for us to unveil the finished product. He absolutely loved it. He also shared some photos of the event and where this hang in his home. A big Salute to him!
Signed Tony Gwynn Jersey Custom Framed
We are so happy to have worked on this most unusual and unique Tony Gwynn Signed Jersey. We had never come across a black jersey with red stripes like this. Our customer saw it last night and absolutely loved it! The finished product includes a custom design with red suede with a white accent, two cards and two photos and a Tony Gwynn logo and museum glass.
54" x 35" U.S. Flag on Canvas by Allan Tuttle - Stretched and Custom Framed
Here's our latest custom framed project for this American patriotic couple. We started with a rolled up Canvas Art of a U.S. Flag by the Artist Allan Tuttle. The Flag measured 54" x 35" and once stretched, we used a medium wood-tone frame to put the final touches. The customers loved it! PHOTOS FROM THIS PROJECT
Philadelphia Eagles. NFL Champions. Carson Wentz
What an amazing year it was for the Philadelphia Eagles, who finished the NFL season by hoisting the Superbowl Lombardi Trophy. Here's the finished framed jersey with our black, jersey frame, museum glass and the final matting design with our football field design.
Limited Edition Fine Art Custom Framed
These ladies waited for this piece to go on sale for a long while. Naturally, they wanted to frame it using the very best materials. We used  two mats, including a black acid-free mat underneath to make the art pop, a thin silver / white frame with plenty of height and of course museum glass for clarity and preservation. Customers loved it.
Custom Framing 3 Duy Huynh Limited Edition prints
This gentleman and his family are big Duy Huynh fans and had us custom frame these 3 limited prints. These frames are going above the fireplace as a frame gallery. Our goal was to create cohesiveness between all of them while making each one unique. We used the same gold frame, same top 6-ply white mat and different bottom mat for each piece. To protect them for a long time to come, we went with museum glass. Customer loved how they turned out.
Family Photo in the woods
Another Happy Custom Framing Customer. The family absolutely loved it. We used two mats, a white fabric mat on top and a mustard color below to match the cool chair; museum glass and a distressed frame.
Marathon Medals Custom Framed
We worked closely with this amazing athlete to make sure we did justice to all of his achievements as a marathon runner. We build two frames for two separate marathons, both with metal frames, double mats and anti-glare glass. He loved them when we did the unveiling at the store! LEARN MORE ABOUT OUR SPORTS MEMORABILIA FRAMING SERVICES
Military Memorabilia
We are honored to do so much work for our military. Here's a special project we did for this gentleman. He wanted us to create a shadow box to preserve his Granpa's memorabilia, including a U.S. flag. We built a triangular frame for the flag, which we then attached to the final rectangular frame. We are proud of how it came out, and he loved it! Learn More about our Military Memorabilia Custom Framing Services.
A Painting is not complete until it's Framed Properly
Another Happy Customer. A beautiful hand-gilded gold frame for a beautiful Painting. The customer absolutely loved it!
JUST IN TIME FOR A SUPERBOWL PARTY
We had previously custom framed three jerseys for this gentleman and fortunately, he was so pleased with our work that he sent us three more and here's how they turned out. The Jerseys are signed and of the following New York Giants players: Eli Manning, Sterling Shepard, and Lawrence Taylor. The customer shipped everything to us and then drove 10 hrs to pick them up just in time for his Superbowl party. He absolutely loved how they turned out!
Custom Framing a Beautiful Painting using 3 stacked Frames
A beautiful Painting we custom framed for this lovely couple, who recently moved to San Diego. They loved how the 3 stacked frames turned out, including a fillet, a fabric linear and a French Silver on the outside.
Log Photo on watercolor paper
A black frame doesn't always work, but when it does, it is amazing what it does for the Art, as in the case of this military photo. This lady brought in this incredible black and white photo for us to custom frame and ship to Boston. One of our favorites. She loved it!
Signed Kobe Bryant Jersey Custom Framed
This customer got this signed Kobe Jersey for his birthday and came to us wanting something spectacular, we pulled out all the stop and use the very best materials. We used the official colors of the Lakers for the mats, including a purple suede mat on top and yellow on the bottom. He wanted to include a patch at the bottom and so we use Adobe Illustrator to create a special opening in the mats for it. We used museum glass for conservation and clarity. For the frame, we used a tall black frame with texture. He absolutely loved it! Please see his review on  Yelp and Google+  PHOTOS FROM THIS PROJECT
Hand-made Art from the Del Mar fair
This lady and her mom brought us 4 of these hand-made art pieces from the local Del Mar fair here in San Diego, CA. We used a beautiful walnut moulding, finished with natural bees wax and museum glass for clarity and conservation.
Boston Celtics Larry Bird Jersey Framing for an Army Officer
Here's our latest custom framed sports jersey we just finished for this Army officer. This Jersey will be presented to a team member and is signed on the mat by the entire team. We also did a 'thank you for your service' plaque, which is mounted right above everyone's signatures. For the matting, we used the official green and white Celtic's colors, as well as a custom design that follows the jersey's contour. The customer loved it and we hope the recipient did, too. PHOTOS FROM THIS PROJECT
HUGE Hawaiian Sunset Canvas Art Stretched
Largest Canvas Art we have stretched at 91" x 31." An amazing Hawaiian Sunset Photo on Canvas Art. They loved it and sent us a photo of where it hangs in their home! LEARN ABOUT OUR STRETCHING SERVICES
Full-size U.S. American Flag Custom Framed
We finished this U.S. American Flag just in time for Memorial Day for a proud American Soldier and his family. For the mats, we went with a Red, White & Blue theme as well as four openings at the bottom for a number of NAVY memorabilia documents. The customer loved it!
60" TV Custom Framed
This gentleman called us from the store asking us if we could frame his brand new, 60" TV. We helped him pick the right frame for his home and after a couple of days, the TV was ready. He, his wife and kids loved it!
Apollo 11 Memorabilia - double-sided frame
This gentleman brought us a number of original documents from the Apollo 11 mission, for us to custom frame using museum-quality materials. He asked for a double-sided look, because of the number of documents, some show on one side and the rest via the back of the frame. We used two pieces of glass and two mat designs. He loved how it came out.
Hand-made Needlework Art with Custom Matting Design
A lady brought in these two amazing cross-stitch works of art for us to custom frame. She spent countless hours working on the angel and was extremely proud of it. She wanted the very best framing combination for it and left the matting design up to us. We went with a double fabric mat design and added stars on the top mat to continue her cross-stitch design. She absolutely loved it!
Painting by their Son Custom Framed. Proud Parents!
Very honored they selected us to custom framed this very special piece done by their talented son. We used two framed stacked, the inside frame was selected to bring out the red wine theme throughout. They loved it when they picked it up.
Peyton Manning Sports Memorabilia Jersey Details
Check out this Peyton Manning jersey, ‪Custom Framed! Took us weeks between other projects to get it done. Stitching of the ball and sleeves were the toughest, but worth it. The blue background is suede and the bottom portion is a special Football matboard. The double mats with two openings for two images are the official NFL Indianapolis colors. There's glass but is almost invisible, it's called Museum glass. We ended up using two frames stacked together, the blue one inside is wrapped in fabric and the one outside is a deep walnut color. Hope you like it! Learn More about our Sports Memorabilia Custom Framing Services.
12 for 12 Designs Artwork for Kids Custom Framed
Two fun pieces we did for this couple's kids rooms. The artwork came from a company called 12 for 12 Designs. The couple loved how the frames came out and we are certain they look great in the kids' rooms.
Custom Framing Services: What Can We Do For You?
What Customers Say About Us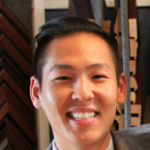 I came here to get my Kobe Bryant signed jersey a fully customized frame.  During the consultation, RJ was very helpful and patient; he offered me a variety of options and ideas for my frame without being pushy on certain items.  After ironing out the details, I drove back home and had a change of heart.  I emailed RJ on his day off asking for his advice and he quickly responded to my email and happily agreed to my change.  Finally, when I came to pick up the frame, I was shocked--it looked AMAZING!  It could not have turned out any better.  RJ is great at his craft and really enjoys it (which means he makes great products).  All in all, I recommend Jacquez Art & Custom Picture Framing to everyone.  RJ's customer service and work product are among the best.
I recently had a custom print by Mark Middleton stretched to a whopping 91x31' by RJ... I went to several well known framing places that refused to stretch a canvas that large. Frustrated with no where to go my husband came across Jacquez Art and Framing... RJ saved the day.... He custom cut and created a stretcher bar for my nearly 8 ft piece! It turned out more beautiful than we imagined... RJ and staff were kind,professional, passionate and amazingly talented! Thank you so much for creating
A beautiful piece for our home.
Heather B.
August 25, 2015
I recently bought a 4 panel canvas print from China and needed it stretched/wrapped. I brought the panels to Jacquez Art and Custom Picture Framing and they did a fantastic job. The prints look amazing in my living and the price was about average between all the quotes I got. However, the service and quality of work was outstanding. I would absolutely use them again for any of my framing needs.
Ambra V.
February 27, 2017
I am a new homeowner and for the first time in my life I have the chance to have a media room/man cave. I decided on a sports theme and purchased multiple jerseys to have framed.

I live in Visalia and first considered local businesses and some online jersey framing companies. While conducting an internet search I came across the Jacquez Art website. I reached out with several questions as I was reluctant to just give my jerseys to anyone.

RJ put all of my anxieties to rest as he reassured me that my jerseys were in great hands. His constant follow-up is what made me send my jerseys to his gallery. Once he received my jerseys, he got right to work and was extremely detailed oriented. After a few conversations, I gave him free reign to design the frames to his liking. I told him to surprise me with the finished results. RJ and I originally made plans to have the jerseys shipped to me but customer service level was so high that I felt obligated to drive 5 hours to San Diego to pick them up in person. I really felt the need to me RJ as we had really hit it off.

When I arrived at the gallery RJ was extremely excited to see me. He had been eager to show me the work that he had put in to complete the frames. Once he unveiled them I was blown away. The colors he chose, the cut of the background, and the actual frame all contributed to my expectations being exceeded. RJ does amazing work and the customer service that he combines with the craftsmanship puts him in a league of his own. I highly recommend him for all of your framing needs.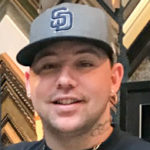 I Had A Signed Chuck Muncie Charger Jersey That I Cherished A lot & Wanted To Frame It & Never Had Anything Framed Before So I Didn't Know Where To Start. I Google Framing Businesses & Came Upon Jacquez Art & Framing & Seen All Their Work On Their Website From Previous Customers & Was Amazed By It.  I Came In & RH & His Wife Were Absolutely The Best, They Answered All My Questions & Gave Me Their Opinion & We Made A Deal From There. After A Week I Received My Jersey Back & OMG I Was So Amazed By It & Thankful I Decided To Choose Them. They Went Above & Beyond What I Wanted If You're Really Interested In Framing Something ThDon'tont Be Hesitant & Pick Up The Phone & Call Them & Im Absolutely Positive You Wont Be Let Down! Will Be Bringing All My Future Jerseys To Be Framed Here. Thank You Guys, So Much. Much Appreciated!
Justin R.
November 20, 2016
Check Out Our Latest Work
Kaaboo Concert Poster float mounted
Check out this amazing concert poster from the Kaaboo festival in Del Mar. A couple brought in this colorful poster from a concert they went to. We love the colors in the art and the plan is to float mount it on a green-toned, textured mat and finish it with a 3" aged dark frame with a brown side profile.
Angel Needlework Art
A lady brought in two amazing needlepoint works of art for us to custom frame, this Angel is one of them. She spent countless hours working on the angel and was extremely proud of it. She wanted the very best for it and left the design up to us. The plan is to go with a double fabric mat design with stars cut on the top mat to continue her design.
Log photo printed on watercolor
Check out this amazing 'log' photo printed on watercolor with extra white edges, that will take the place of a white mat. Because of the lack of a mat, we will use a spacer to make sure the glass doesn't touch the art. A black frame to fit this photography art perfectly.
Wedding Photo Print
A proud mom brought us this wedding photo of her daughter's wedding. The photo is already elegant and tells a great story, so we are going with a white mat and a black frame, plus anti-glare glass. Stay tuned for the final product.