I came to RJ with a special project that other Framers in San Diego declined as too difficult (or impossible). I obtained a Raiders of the Lost Ark movie prop from an auction house in London and the British Framer they normally use declined my project (for reasons outside of their control). This piece is a 5 lb Mayan Mask from the Idol Temple Throne room early in the movie. I came to RJ with a design that required custom mounting and display of a 3-dimensional object in conjunction with 3 2-dimensional images. RJ Matched my design perfectly and built a custom box that not only holds the object but allows me to open the front and remove the object for inspection. Beautifully executed with black fabric inside, a natural basket weave mat that goes perfectly with my design, and a black wood frame on the outside with museum low-reflective glass. and from the front, it looks as though it is simply matted and framed. I knew I was asking a lot of RJ but he happily took on the project and delivered. I will certainly come to RJ with any future pieces I acquire.
John P.
February 18, 2017
This place is the place to go for any custom framing! RJ ran through my project with me down to the fine details and had excellent recommendations. The level of experience they carry is extremely comforting, especially with my project being so important to me.  I manage a Rock N' Roll band and this was a tribute frame that displayed the first shirts from the first show we did together with the band's signatures, album cover, & plaque brought all together by RJ's vision of what fits the band's vibe.  It turned out perfect and exceeded my vision for what I thought was badass! And for the price, I couldn't be happier with the deal I was given. Definitely felt like I made out well.

A huge thank you to RJ and his family @ Jacquez Art & Custom Framing! Rock on!
Paul T.
September 07, 2016
---
We love our framed print! RJ spent a lot of time with us choosing the perfect double frame to fit the feel of our print. We were so happy with the finished product and could tell RJ loved it too. He really loves what he does and it shows in the final product. Perfect corners on the frame - perfect piece of art.
We came to see R.J. short time ago with a canvas painting of the American Flag from the art of Mr. Allen Tuttle. RJ was extremely helpful. We discussed a variety of options for stretching and framing our American Flag canvas. RJ helped us come up with the best combination to display our art. We agreed on all his recommendations and he contacted us a short time later to pick up the finished framing. We were very happy with the results! He is truly a fine artist at framing artwork. This artwork means a great deal to our military family. We have already recommended Jacquez Art & Custom Picture Framing to other members of our family and one of them have brought their artwork in for framing. We most strongly recommend RJ for all your framing needs.
Sherrie Kelly
September 09, 2016

---
I needed a travelers map framed ASAP for my girlfriend's Christmas gift. I found Jacquez Art & Custom Framing on yelp. Well RJ and his lovely wife not only helped me, but made me feel like my important gift was theirs too. I explained to RJ what I wanted, his wife helped me pick a matching frame and had it ready for me before Christmas! It was beautiful and my girlfriend loves it. We already pinned all the places we have been together (RJ used a cork board backing so the pins stick perfectly!) and are planning our next trip. I can't thank RJ and his wife enough. They treated me like family and were very communicative with me. I highly recommend them to everyone and I will definitely be back with more crazy framing ideas in mind!
Ryan P.
December 24, 2014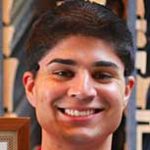 RJ was fantastic to work with. Quick to respond to my initial email, knowledgeable, well-spoken, professional...super customer service and beautiful work. He was as excited about our piece as we were. When you find someone who loves their profession and treats you well, why go anywhere else?
---
---
---
---
---
---
Log Photo on watercolor paper
A black frame doesn't always work, but when it does, it is amazing what it does for the Art, as in the case of this amazing military photo. This lady brought in this incredible black and white photo for us to custom frame and ship to Boston for auction. One of our favorites. She loved it!
---
---
---
---
---
---
---
---
---
---